Inauguration of Rainwater Harvesting System at BUET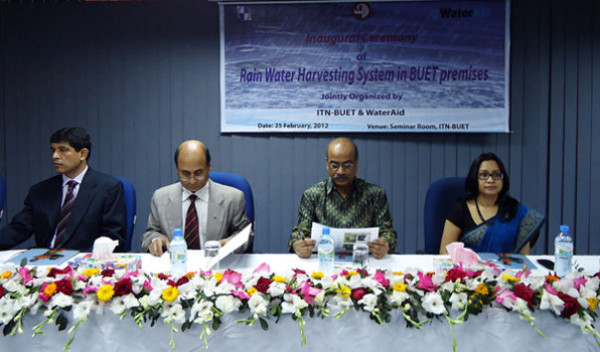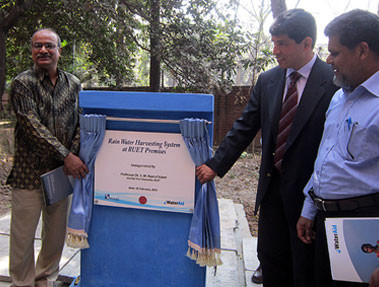 Towards promoting urban rainwater harvesting for reuse as well as recharging the groundwater, BUET has been installed a Rain Water Harvesting System (RWHS) in its premises with support from WaterAid in Bangladesh.
The RWHS has been inaugurated on 25 February 2012 in the presence of Professor Dr M Habibur Rahman, Honourable Pro-Vice chancellor of BUET, Professor Dr Md Mafizur Rahman, Centre Director, ITN-BUET and Dr Md Khairul Islam, Country Representative, WaterAid in Bangladesh.
Existing Auditorium building and cafeteria rooftops are considered as catchment of RWHS. The captured rainwater will be used for flushing toilets from storage tank and rest of the rainwater will be used for recharging. It is expected that RWHSs will be used for academicians and researchers of BUET and other institutions.
It is expected that the extended use of rainwater will lessen the burden of over-extracting groundwater and recharge will contribute to reduce the declination of groundwater table. The programme has been concluded with the presence of BUET faculty members, students, sector actors, members of RAiN Forum and WA's personnel.